Do you think that circulating by bike is more dangerous than on foot?
Contrary to common belief, transport by bike is no more dangerous than on foot. But you are not to take any risks, follow these tips!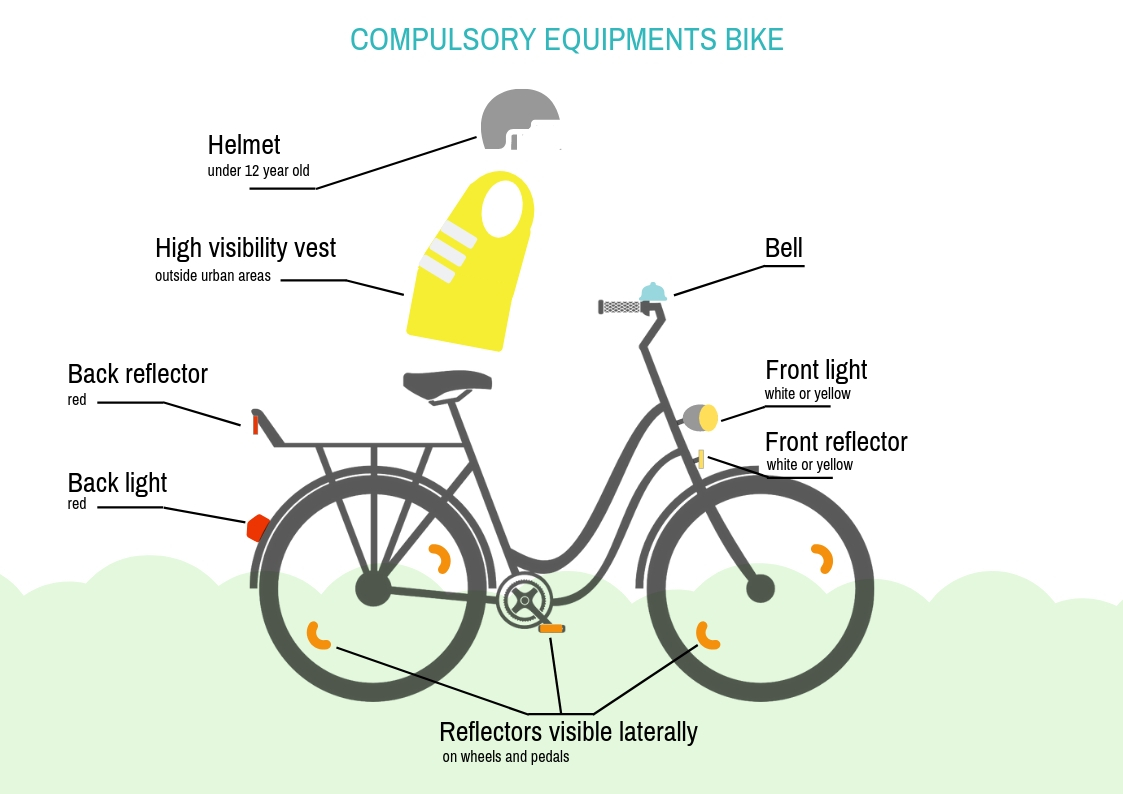 Our tips
Drive on the right, but not too much: by daring to take your place, you will avoid the doors, overtaking, etc…
Communicate your intentions: look for the eyes of others, ring the bell if necessary, reach out and gradually move away…
Be visible! To make the right choice of equipment and lighting, consult the results of the FUB 2020 tests.
Avoid blind spots, especially on buses, trucks, vans: stay behind if they are likely to leave, it's vital!
Take care of your bike: good brakes, unveiled wheels, renewed tyres, and very strongly inflated tyres. How many? It's written on the tyre.
Ride coolly in areas shared with pedestrians, without riding on pavements (except for children under 8 years old).
Equip yourself with: reflective rain cape with fitted hood, basket or panniers so that nothing hangs from the handlebars…
Does the helmet make you feel safe? Add a danger spreader: motorists will no longer shave you and will see you better!
Respect the highway code: it is more and more adapted (streets with reserved bicycle lanes, give way to bicycles at certain traffic lights, meeting areas…).
Don't leave at the last minute and adapt your pace to the risks, 2 fingers on each brake.
Brake and turn before each slippery surface: watch out for water, wood, metal, stone…
Cut edges, tram tracks, level crossings, etc. perpendicularly.