Do you think that circulating by bike is more dangerous than on foot?
Contrary to common belief, transport by bike is no more dangerous than on foot. But you are not to take any risks, follow these tips!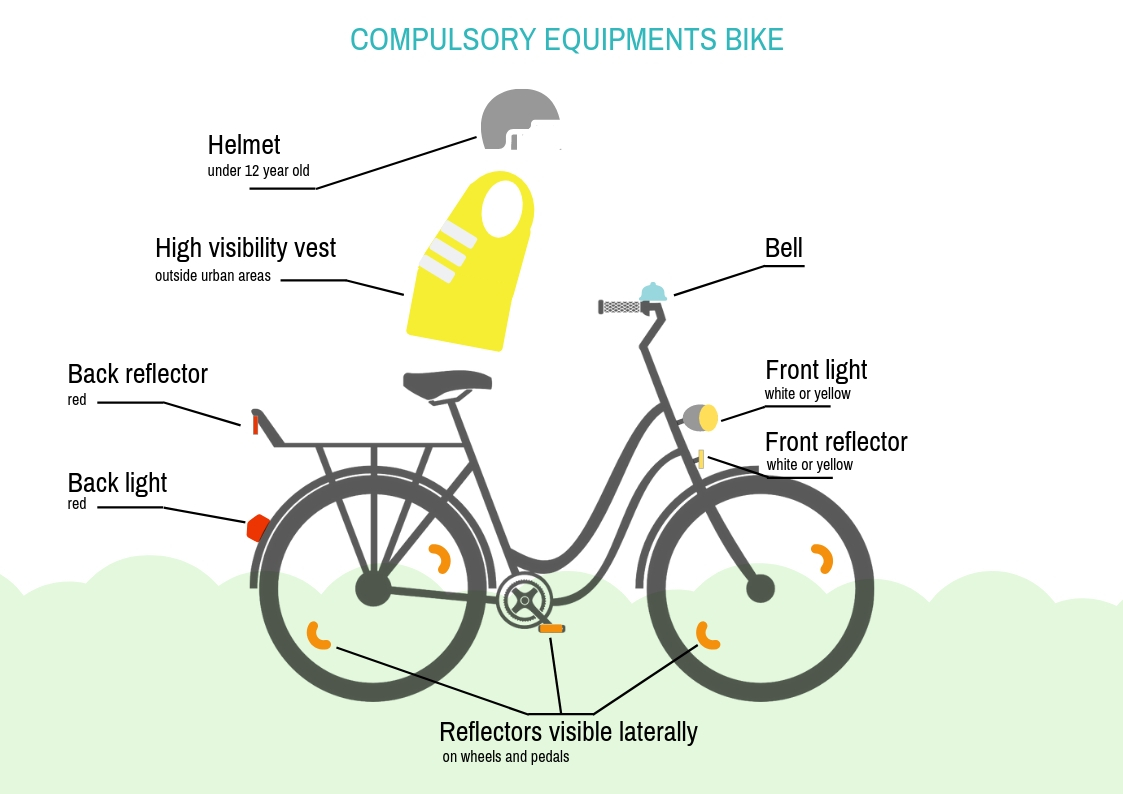 Our tips
Respect the red lights, and more generally the traffic laws.
Don't circulate on the pavements, it is illegal, except for children under 8.
Warn others of your presence, a bell is one of the mandatory elements on a bike.
Be vigilant to the vehicles blind spots, especially with buses and trucks.
Be visible ! Front and back lights are mandatory, just as a yellow vest, at night.
To properly choose your lights, consult the results of the 2020 tests.
Communicate your intentions : indicate your direction with your arms.
Ride gently in shared spaces, high-speed contacts with pedestrians can do a lot of damage.